WING DANCE
Dettagli dell'evento

Sunday 16 July 21.30

COTIGNOLA Arena delle balle di paglia

"WING DANCE"

PANCULTURALWORLDMUSIC ENSEMBLE

Umbria Ensemble: Angelo Cicillini violin, Cecilia Rossi violin, Luca Ranieri viola, M. Cecilia Berioli cello, Claudia Giottoli contralto flute

Musicisti della tradizione coreana: Cholong Sung gayageum, Eunji Lee janggo e buk

Jazz Ensemble: Forest Muther  flute and e drums, Francesco Briotti piano

Forest Muther artistic director

Music by Forest Muther and Corrado Vitale

Projected by UmbriaEnsemble in cooperation with Oulime Ensemble, Institute of Korean Culture and University of California- Irvine.

Implemented in UmbriaJazz

 

WINGDANCE – Annotation by the Composer Forest Muther

Picture, if you will, the image of Earth as seen from outer space, perhaps from another planet. The farther away an observer travels, the closer together all of the nations of our globe appear. As the world turns, the different localities takes turns facing that distant observer. And as radio signals continue to interlace us together in an increasingly complex weave, eventually the signals from the disparate countries form a new, harmonious whole, observable all at once. These ideas can be heard in aural form throughout Wing Dance, a new composition by Forest Muther – including a short new work from italian composer Corrado Vitale – that takes its title from the graceful movements made by the arms of traditional Korean performers. At first, the constituent elements – jazz, Korean, and classical – are heard separately; then, the separate strains of music meet, shake hands, and form new bonds, until all musicians play together in a new hybrid that is greater than the sum of its parts.

 
 Free entrance to the concert but with € 5 donation for the Arena delle Balle di Paglia
In the event of rain the concert will be held on 17 July
 To reach the Arena there is a footpath (900 m) that start from the parking of the Sporting Center situated in Cenacchio Street. A shuttle service for the needs of persons with reduced mobility is available (Ph.+39 333 4183149).
In cooperation with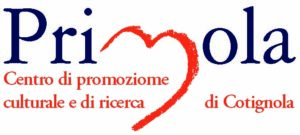 Location

COTIGNOLA Arena delle balle di paglia